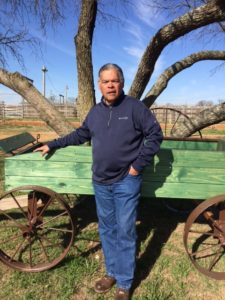 I have been helping people plan for their retirement and build strong financial futures for many years. And like many people, I put in a fair amount of work hours each week. I'm fortunate at the end of the day to feel that I have connected with my clients on an individual basis to help them achieve their financial goals. It's a good feeling and it has been at the core of my personal reasons for what I do professionally.
I also feel good about the other part of my life too. At the end of my day, as I drive through my ranch gates, I see the work of 22 years. My wife and I moved to Collinsville many years ago to pursue our love of horses and country life. In my spare time, we enjoy riding and training our American Quarter Horses. Jennifer and I have raised our horses here, hosted many community events, and spent countless hours enjoying the beauty of Lake Ray Roberts and the outdoors.
Nature and animals have a way of clearing your mind and grounding you. I feel blessed to be able to do the things I love the most. Helping a broad mix of people each day. From young people just beginning their journey to teachers, doctors, ranchers to retirees.